I can't agree with Christine Brinkley more. This is what I believe in as well. I believe that every person from all backgrounds, of all age and size is beautiful in their own way. With the power of photography, professional styling, I can help anyone to feel and look beautiful. My mission is to empower you to feel confident, beautiful and powerful.

My job is to help you look your very best and make a great first impression.

I believe the way we see ourselves directly affects the way we feel about ourselves and how we interact with the world and vice versa.
So you want to make a great first impression, but your current profile photo on your social media is outdated or is a selfie? This is the first thing we see nowadays. Your potential client/employer or date sees your profile photo first and may judge you based on what they see online. So you want your first impression to be a good one.
You always wanted a great photo of yourself but you don't have one? Are you your own worst critic? Have you ever hide from the camera because you believe you are not photogenic? When you don't hide, do you feel awkward and don't know how to pose, what to do with your hands?

Are you expecting and wish to remember this precious, what I call the "Goddess" period of your life?
Are you the one who takes all the family photo? You are the family photographer and take photos of everyone but yourself. You are invisible because you are the photographer and never on the photos.
Then I can't wait to meet you.
I will style you
& photograph you and
create a series of gorgeous portraits of you that
you will be proud of and
fall in love with.
LET ME SHARE WITH YOU
A LITTLE SECRET..
After working in the fashion industry as a model, makeup artist and photographer for the last twenty years has taught me this ...
We all can shine like the stars
you see on magazine covers!
My promise to you...
OUr session is to celebrate youR UNIQUENESS.
I WILL CAPTURE YOu IN A WAY
which YOU've NEVER SEEN.
we will have so much fun AND
YOU WILL LEAVE THE PHOTOSHOOT
FEELING MORE BEAUTIFUL & CONFIDENT THAN
YOU'VE EVER FELT BEFORE.
many say they feeL EMPOWERED or transformed.
THE PROOF?
CHECK OUT THE Natural to knockout gallery
What is contemporary portrait?
IT IS A COMBINATION OF
fashion-inspired PORTRAITS
CUSTOMISED FOR YOU.
GLAmour, BRANDING, FAMILY, BEAUTY, boudoir...
TO SHOWCASE YOUR UNIQUENESS
SEE THE GALLERIES
I'm ready to begin designing my dream shoot!
Your photo shoot includes
DESIGN YOUR DREAM SHOOT CONSULTATION
You get the exact images you dream of and maybe some examples will inspire you as well.
ACCESS TO STUDIO WARDROBE
Have fun to play dress up with my selected pieces, flower crown or necklaces to mix and match your style.
PROFESSIONAL HAIR AND MAKE UP
so that you can feel pampered, gorgeous and confident that you look your best.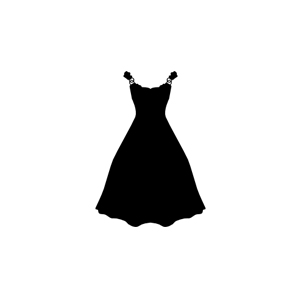 MULTIPLE CHANGES AND LOOKS
You can go from girl next door, to professional, to glamour queen.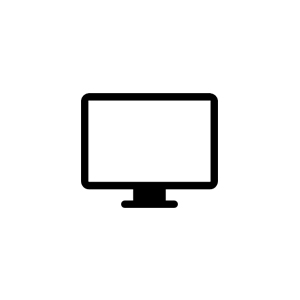 No need to worry about pimples, stretch marks, cellulite. All your images will be carefully retouched but never too much.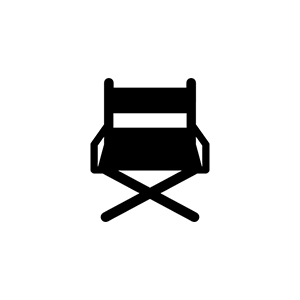 DIRECTION & GUIDED POSING
No need to worry about how you should pose or practice in front of the mirror.
Total privacy and take away the stress about weather and changing on location.
2 - 3 weeks after, you can see the final result and choose your favourite images
A PORTRAIT EXPERIENCE
Session Fee 250 CHF includes:
- Hair & makeup
- Fully guided photo shoot
- Reveal session

Images/prints are to be purchased separately and begins at 300 CHF.
My invitation to you...
…to a vanity fair style
celebrity photoshoot experience.
Let me take the beautiful photos of you.
I promise to create photographs WHICH showCASE
your beauty & personality and you will be amazed by the result.
the best thing is you get to keep these memories forever.
Yes I want this!
Still unsure? You have no reasons to, even if you are thinking…
"BUT I'M NOT PHOTOGENIC!"
It's MY job to make you
look stunning in photographs,
not yours, and I can confidently
say that is my specialty!
I do that with much love and great pleasure.

"I'VE NEVER DONE THIS BEFORE!"
I promise that almost everyone of
my clients were nervous at the first 5 mins just
like you, but they all leave the session
feeling exhilarated and proud.

"I HATE HAVING MY PHOTO TAKEN!"
I promise that you will feel so comfortable that
you might even forget the camera is there.
We will have so much fun too!
That's a promise!

"I NEED TO LOSE A FEW MORE KILOS!"
I will teach you all my model tricks
and slimming poses.
You are perfect just as you are now.
"I DON'T KNOW HOW TO POSE!"

Don't worry about a thing,
I will teach you all my model tricks
to guide you to different poses that
are natural and graceful.


"I ONLY WANT DIGITAL FILES!"
All purchased images come in a digital format
and fine art matted print. So you have both.
Trust me the prints will become your most
cherished procession.

"AM I TOO OLD FOR THIS?"
People are beautiful at any age.
What do you want to leave behind? iPhone photos?
Create a beautiful legacy now.
We are not getting any younger.

"I CAN'T AFFORD IT!"
I understand we all have a budget,
for that reason I take credit cards,
and offer payment plans.
Some spend 400.- some spend 4000.-
There is something for everyone.


Excited to start planning your dream shoot?
THIS IS NOT YOUR
AVERAGE PHOTOSHOOT

It is an empowering and transformative experience.
I will create the most beautiful portraits
that you have ever seen of yourself,
It is all about you!
Why working with me is different:
Personal Communication All your questions will be answer and I promise to take great care of you.

100% Satisfaction Guarantee with no hard sell. You buy only what you love! In the rare case that you don't like ANY of your images, we will gladly offer you a complimentary shoot.

Customise Your Experience you are the boss. I will photograph you the way you have been dreaming of being photographed. You choose who you want to share this experience with, in outfits you feel most gorgeous in.

Our Star For A Day Photoshoot will have you leaving feeling & looking your best, you will walk out feeling absolutely amazing.

Private Experience I make sure you feel 100% comfortable during the shoot in the private setting of the studio.

Natural Yet Magazine Quality Retouching You will still look like you but just in the best light and polished.

In-person Reveal Session No more online gallery and those unsure "what-am-I-doing feelings".
Selecting your final images is now a fast, stress-free, fun & enjoyable process.

Heirloom Quality Your images will be seen, held, admired, passed down and cherished forever.

A Lasting Experience When you open your folio box years from now you will be instantly brought back to the day of the photo shoot, the day that you felt extraordinary & extra beautiful.
Why do I need a stunning portrait of myself?
BECAUSE YOU SIMPLY DESERVE TO HAVE A STUNNING PHOTO OF YOURSELF
After all you do to take care of your family, consider this a treat for yourself, a me-time with by-product which last many lifetimes.

BECAUSE SELF-LOVE IS THE SOURCE OF ALL LOVE
You, yourself, as much as anybody in the entire universe, deserve your love and affection. BTW, Buddha said that.

BECAUSE YOUR CHILDREN, FAMILY & FRIENDS WANT YOU TO EXIST IN PHOTOS
They might not know it now. But one day, your portraits will be their most prized treasures.

BECAUSE TIME FLIES REALLY REALLY FAST
You literally are not getting any younger, and we just don't know what will happen, so don't wait for the perfect moment.

BECAUSE YOU WANT TO FEEL CONFIDENT ABOUT YOURSELF ONLINE AND OFFLINE
Either for a woman or a man. There is no better way to do that than feeling and looking your best.

BECAUSE IPHONE SELFIE SIMPLY WON'T CUT IT
How you want your loved ones to remember you?
Not to mention trying to get a job or a date!

BECAUSE HEARING "GRANDMA/PA LOOKS LIKE A STAR"
Will make you smile with much pride one day.
I am so ready!
FAQ
Do you provide the wardrobe for the shoot?
I do have a collection of pieces which you may use during your shoot. However, because we come in many shapes, sizes and have a wide array of style preferences, it is best that you bring your favorites pieces to the shoot and you can mix in pieces from the studio wardrobe if you like. Check out this Style Guide for links to purchase some inexpensive photo shoot-approved pieces. We will have a consultation prior to the shoot where we discuss specifically what you should bring in and how to find it.
Where are you based?
My studio is near Basel-city in an old factory building, it is part of a community office of professionals. Only 3 minutes walk from Voltaplatz tram station. Easily accessible with Tram 11. We also have an elevator.
Do you do editorial, or special projects?
Yes! Of course. I would love to hear from you. Please send me an email at info@carmenwongfisch.com
Why do you sell printed artwork?
Did you know that our generation is the most photographed but might have no photos of them in 10 years? Our children are running the risk of having no printed photos of them nor their family because everything is digital. I know the feeling, it is simply overwhelming to have thousands of images on our phones, computers and can't decide which to keep, which to print. That's why I believe we need to do regularly professional shoots & prints.
Digital files might be lost, deleted and most likely can't even be view one day. (Remember VHS tapes?) But a print will not! They will be handed down to your children, your grandchildren. I love my mother's old photos, they are my treasure, our family legacy. I want your images to be enjoyed, loved & cherished, and stored in the most stunning way.
What types of printed products do you offer?
I offer gorgeous Italian handmade leather folio boxes complete with sets of fine art quality matted prints and framed wall portraits.
How long does it take?
Ideally I like to have 4-6 weeks from initial contact to the delivering of pictures. If you are on a deadline with your images please get in touch and I'll see what I can do for you.
What about digital files?
Yes, you always get the digital copy in the size of anything you buy in a lifetime Dropbox setup for you, so you can access it anyway, anytime and always backed up for you.
What is the cost of a shoot?
Photoshoots begin at 250 CHF, that cover the hair & makeup + shooting. Images are sold separately and first image begins at 250 CHF. The bigger the package, the less each costs.
What you purchase and ultimately spend is entirely up to you.
Some spend 500 CHF and some spend 5000 CHF.
I don't hard sell. You should only buy what you love. My job is the create such gorgeous images that you want them all.
Do you accept credit cards?
Yes. I accept Visa and Mastercard, Maestro.
Do you offer payment plans?
Yes, we can arrange a monthly payment plan for you. You can pick up the images as soon as the balance is paid off.
I want to book, where do I start?
You can start designing your shoot here. Then, I will call you and invite you to have a personal consultation with me so you can tell me about your dream shoot, and begin customizing your experience, and give you more details of what is included, you can see and touch the samples.
AND lastly…
Why should I book a photoshoot with you now?
Who doesn't want to feel and look beautiful? We are not getting another younger, kids are not getting smaller. Our pets don't live forever. Because we just simply don't know what will happen tomorrow and what the future holds.
Every day you put off doing this for yourself,
You are risking that it might never happen.
And seriously why should you wait when I can promise you,
I can create images of you looking more stunning than you ever thought possible.